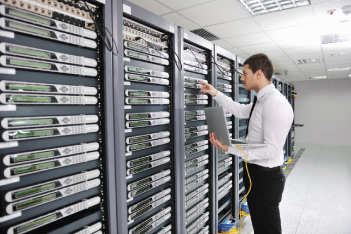 Customized Solutions to Fit your Global Technology Needs
Blackslash Global is an experienced IT solutions provider focused on creating customized strategies to fit the unique needs of each of its clients. By combining best practices in the IT industry with in-depth business acumen, Backslash Global is a partner you can trust to facilitate your organization's objectives.
It can be daunting to understand how to utilize information technology to optimize your business, especially for growing small and medium sized businesses (SMBs). Backslash Global will provide you with a clear path for implementing an IT strategy that meets your unique business challenges. Our IT experts will partner with you and develop a plan to increase efficiency, protect company assets and ultimately grow your business financially.
Advancements in technology allow businesses to achieve a greater level of performance than ever before. However, today's technological climate also brings a greater level of potential threats to your data and security. It is more important than ever to address vulnerabilities in your systems before disaster strikes. We will help you understand these threats, and we can assist you in managing and protecting your network and intellectual property. We also offer solutions for emergency management and disaster recovery that can keep your business running smoothly when unexpected events occur.
Whether we help you to protect your data, develop a business strategy, or recruit talent for executive/niche IT positions, Backslash Global is ready to assist you with a variety of global technology services. Contact us today to learn more about any of our services.
We offer the following services:

Strategic Planning
Big Data Resource Planning and Evaluation

Technology Integration
Market Research and Analysis on Emerging Technology
IT Contract Analysis
Business Development in Emerging Markets
Emerging Technology Integration