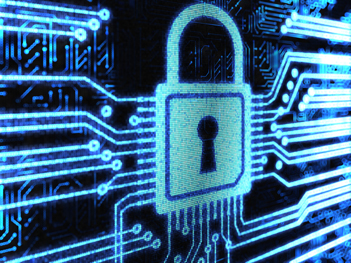 If you're like most companies, you likely don't have the time or resources to continually investigate security gaps in your network infrastructure and mobile devices or to check whether your current security measures provide the protection you need.
The first step towards protecting your network is to understand that the threat is real, it's constantly evolving, and, unfortunately, the measures you have in place to address current threats probably aren't strong enough to prevent the next wave of attacks.
"Security software vendor Symantec recently commissioned Applied Research to survey more than 2,100 small businesses. The survey found that the majority were still plagued by cyberattacks, lost devices and poor backup and recovery processes. " (Chickowski, Ericka. 2010. How Secure Are You? Entrepreneur Magazine, October, 46.)
In this report, Symantec determined that:
74 % of SMBs were affected by cyberattacks in the past 12 months.
The average annual cost of these attacks was $188,242.
42% of SMBs have lost confidential or private data in the past 12 months.
62% of SMBs lost at least one mobile device in the past 12 months.
100% of these businesses said at least some of their lost devices had no password protection (Chickowski 2010).
It's a scary truth, but fortunately there are solutions. Backslash Global will work with your network administrators and IT professionals to devise a cost-efficient, forward-looking strategy to keep your company on the cutting edge of network security.
Our network security services include network reviews to identify vulnerabilities. Using industry best practices, we will strengthen your network to withstand a variety of cyberattacks as well as help you understand and protect against the insider threat. We can perform regularly scheduled or one-time audits to allow your company to address threats or misconfigurations before they affect network operations.
Whether your organization's network is large or small, we can arrange the appropriate security testing for your network's needs. BSG can execute full-scale analysis on your network to pinpoint and protect weak points. If your needs are more basic, we can provide services such as anti-virus software solutions or firewall testing for specific users.
We all know that the time to prepare for unexpected events is not when they occur. We can help you strengthen your business continuity by avoiding the crippling failures that often accompany natural or technological disasters. Even when disasters happen, if you've prepared with our disaster recovery planning, you can be back online hours, days, or weeks sooner than the competition.
Contact us to learn more about these and other services, such as investigative data services. You'll know that you're more secure after we've partnered with you to offer our best-in-class solutions.